Day 1 :
Keynote Forum
The Happiness Center, USA
Time : 09:00-09:45

Biography:
Elia Gourgouris is the President of The Happiness Center, an organization dedicated to creating personal success and happiness. Over the last 25-plus years, as a passionate promoter of optimism and deeply meaningful relationships, he has helped thousands of people achieve happiness and fulfillment, both in their careers and in their personal lives. He has recently authored the #1 Amazon Best-Selling book, 7 Paths to Lasting Happiness. In it, he helps readers identify and work through principles such as gratitude, personal branding, and forgiveness which everyone can apply to their lives for deeper, more meaningful and lasting happiness. He has published over 120 articles for various newspapers and magazines, including the Huffington Post. He is a nationally known Keynote Speaker, Executive Coach, and a Leadership Consultant. He received his BA in Psychology from UCLA and his MA and PhD in Clinical Psychology from the California Graduate Institute.
Abstract:
What is Happiness? Aristotle answered this by saying "Happiness is the meaning and purpose of life, the whole aim and end of human existence" Happiness is a choice! It is also attractive, healthy, and being connected, but it takes effort. That being said, what inhibits our happiness? Several factors have a direct impact on our level of life satisfaction and fulfillment, including fear (of change, fear of success, and fear of failure), comparisons, selfishness, the burden of perfectionism, lack of forgiveness (and self-forgiveness), our inner critic, and toxic relationships. When these mental and emotional roadblocks are removed, our inner joy will be freed from constraints and returned to our awareness. The 7 Paths to Lasting Happiness reviews several of these roadblocks and provides both principles and "take action exercises" for individuals to learn from, and through its application to ultimately achieve genuine happiness, including:
1st Path: Loving Yourself a) Personal Brand b) Perfectionism c) Inner Critic d) Comparisons
2nd Path: Gratitude a) Attitude of Gratitude b) University of Adversity
3rd Path: Forgiveness a) Forgiveness equals freedom b) Self-forgiveness is the key
4th Path: Follow Your Passion a) Getting out of your comfort zone brings growth
5th Path: Nourish Your Spirit a) Faith vs Fear b) Meditation and Purpose
6th Path: Loving relationships a) Love languages b) Criticisms and Toxic relationships c) Authentic listening d) Trust
7th Path: Service a) The antidote to selfishness
Thousands of individuals have taken this life satisfaction survey, and various graduate students throughout the world, (including Singapore, UK, and The Philippines and others) have used it as part of their graduate thesis. It is intended as a tool measuring current level of happiness. It could be used before and after treatment to show changes in level of happiness http://thehappinesscenter.com/survey/survey.php.
Keynote Forum
London South Bank University, UK
Time : 09:45-10:30

Biography:
Ben Thomas is the Professor of Mental Health and Learning Disabilities at London South Bank University, England. He is also the Expert Adviser for Mental Health and Patient Safety at NHS Improvement, England and Chairs the Independent Advisory Group for the Confidential Inquiry into Homicides and Suicides. He is a member of the UK Expert Committee on Mental Health Nursing and a Trustee and Director for a number of third sector organizations including Together for Mental Health Wellbeing. His current research activities include improving the physical health of people with mental health problems and reducing suicide both within mental health inpatient facilities and Acute General Hospitals.
Abstract:
Problem: People with mental health problems have poorer physical health than the general population, often they are unable to access the physical health care they need and experience health inequalities. Contact with mental health services does not necessarily mean they will have their physical health assessed and monitored, nor receive the information and support they need to adopt a healthier lifestyle. Those with severe mental illness die on average 15-20 years earlier than the general population.
Method: To improve the physical health outcomes of people with mental health problems we surveyed all organizations in England providing mental health services (54) and universities providing mental health training programmes (48). The survey identified 8 areas for improvement: support to quit smoking; tackling obesity; improving physical activity levels; reducing alcohol and substance use; sexual and reproductive health; medicine optimization: dental and oral health and reducing falls. Examples of good practice were identified.
Results: Many organizations addressed various physical health needs but none were providing services that met all patients' physical health needs. Successful interventions included offering physical health screening, promoting healthier lifestyles and creating smoke-free environments.
Conclusion and significance: Mental health nurses have unparalleled opportunities to help people improve their physical health. This resource helps them to identify the key risk factors that are known to adversely affect the physical health of people with mental health problems. By following the activities to achieve change, drawing from the available evidence and learning from the good practice examples in this resource, they can build up their confidence and expertise and make improvements to people's health outcomes. Since publication, mental health services have used the resource to develop their strategies improving the physical health of people with mental health problems, and a number of universities now base their physical health curricular upon this resource.
Keynote Forum
University of Pretoria, South Africa
Time : 10:50-11:35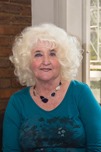 Biography:
Neuropsychology is often viewed as a specialized field and although some physiological- and biological modules may be included in the training of a forensic psychologists and other psychology groupings this may not be sufficient to provide students with the tools to excel in forensic psychology and in the court. As an expert witness, it is the duty of the expert to be impartial, to assist the court, to have expertise in regard to the testimony given, to make sure that he/she is adequately qualified and opinions should be well-researched and thorough (Lord Woof, 1996; Justice Wall Hamilton, 2000, Butler-Sloss, 2002). This presentation demonstrates by means of two case studies the importance of the Forensic Psychologist being well trained in neuropsychology. The first case is of an orthopaedic surgeon who was charged with rape of one patient and indecent behavior towards other patients. The second case is of a high profile, highly educated woman who alleged that she was gang-raped and then made a case against the South African Police that they were negligent and therefore she was traumatized. She alleged that she was not traumatized as such by therapists but by the actions of the police officers. In the case of the orthopaedic surgeon, nobody could explain why he suddenly displayed such behavior. In the case of the woman, her behavior was illogic at times regardless of her apparent high functioning lifestyle. The hidden common denominator was only found during extensive evaluation. The case studies will be presented in terms of the method of evaluation, findings, and outcome of the case.
Abstract:
Louise Olivier completed her PhD at the University of Pretoria after qualifying as a Clinical and Counselling Psychologist at the University of Johannesburg and North-West University. Her expertise lies in forensic psychology, neuropsychology, sex and couple's therapy, clinical psychology and human-animal interaction. She is trained in Ericksonian- and Ego-State therapy and Medical Hypnoanalysis. She trained internationally in the USA, United Kingdom, Germany, and Italy. She is presently on the Board of the Psychological Society of South Africa and has been President of the Society twice. She is also a member of the committees of the Health Professions Council of South Africa for Neuropsychology and Forensic Psychology. In 2009 she was awarded the prestigious Alumni award from the University of Pretoria for her contribution nationally and internationally in Forensic Psychology and Neuropsychology. She is the author of several books and many research papers